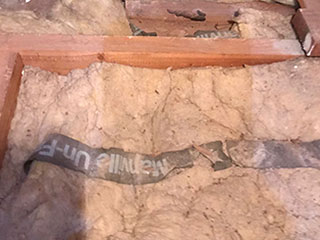 These days, we often lead busy lives and seldom have time to look after the details in our homes. Sure, the cleaning and general maintenance get done, but a lot of the little things and easily overlooked spaces go unnoticed, and are spared little to no thought. One such area is your attic. It's a vital part of your home, and should be treated as such. The insulation in your attic is what ensures that your use of heating and cooling is predictable, and it plays a big role in keeping your house comfortable overall. In order to keep that up, it's sometimes necessary to remove or replace insulation.
Upgrading Your House Significantly
A good opportunity to have the insulation in the attic replaced is when you're doing extensive maintenance, and upgrading several parts of the house at once. If you're having other work done on the house that'll make it more energy efficient, for example, it makes sense to upgrade the attic insulation at the same time.
Damaged Insulation Needs To Be Removed
Many reasons may be behind damaged insulation. Some are fairly benign, while others can be signs of serious underlying issues. Insulation ages and needs replacement every once in a while, just like other parts of the house. If it's damaged due to age, it's fairly easy to remove and replace. However, if other issues such as rodents or mold are responsible, it can be significantly trickier to sort out the problem.
Let's Get To Work Today
We are experts at handling insulation problems, whether it's removal or replacement for the sake of upgrading, or whether there's a serious issue behind the damages. Our professionals have years of experience working with attic insulation, and can advise on the best course of action, as well as what type of insulation is the best to install in your home. Don't hesitate to contact us with all your attic insulation needs - we're here to help.