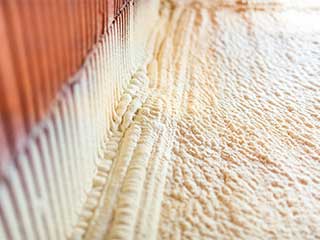 We Have What You Need
Our technicians are trained experts in a wide range of commercial insulation services. From high-roofed warehouses to quaint cafés, we know insulation and can provide the best solutions for your needs. Schedule an appointment today and one of our team will arrive promptly to advise and implement the best insulation for your company – and your budget!
Insulation for Factories and Warehouses
Factories and warehouses are most often characterized by wide, open spaces and attics that are difficult to access. That's no obstacle for our experts! You will need tough, industrial insulation options installed by professionals and designed to go the distance. We can assess your building, recommend the best solutions and implement your chosen plan of action for low cost and with minimal disruption to your day.
Insulation for the Food Service Industry
Having the right insulation is doubly important for companies in the food industry. Old, damaged or badly installed insulation can increase your business expenses by over 20%! You need tight temperature control and if you don't have the right insulation, this can be an expensive, uphill battle. Worn or damp insulation can also attract rodents and other unwanted pests that spread disease to your food and will scare away your customers. That's why it's doubly important that when it's time to inspect or replace your insulation, you call our experts for top quality insulation solutions that won't leave your restaurant in the muck!
Office Insulation Solutions
Have your workers been complaining of headaches recently? Been home sick more often? Are your A/C bills climbing higher every month? Then you probably need your attic professionally sanitized and your insulation inspected. Modern office workers spend more time in the office than at any other place – and that's before overtime. If your insulation is worn out or damaged, it may be affecting your business' productivity and outgoing expenses more than you might realize.
Call us today for tailor-made insulations solutions your company can count on!