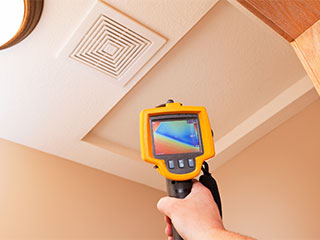 Most people don't check on their attics for months on end. It's only when energy bills start going up or strange smells kick in that you are forced to have a peek into your attic. Attics in a poor state can bring along a plethora of unwanted side effects that may harm your health and budget. Here are top reasons why a professional attic cleaning service is a good investment.
Clean and Healthy Air
The indoor air quality of your home can be greatly affected by the condition of your attic. A dirty attic infested with rodent droppings and pests can spread the contaminants through your air ducts and jeopardize the health of all household members. A professional clean-up of your attic will remove all pollutants under your roof and give you a piece of mind.
Time Efficiency
Cleaning the attic by yourself is possible but it can take weeks and present a real struggle. Hiring a professional team to take care of your attic will drastically cut the time you would spend doing it yourself. Our experts in Newport Beach, CA possess the right knowledge and equipment to deal with even the dirtiest of attics out there.
Rodent Infestation
For attics that are affected by rodent infestation, a professional cleaning service is a no-brainer. Cleaning the attic after a rodent infestation by yourself is a dangerous task and should always be left to professionals. Cleaning and decontaminating your attic will ensure any diseases pests carried around your attic are eliminated after the animals themselves are gone. It is a mandatory step towards a full, healthy recovery of your home.
Money-Saving Improvements
Once on the scene, professionals will be able to detect any upgrades you may be missing. For example, if your insulation is wet, moldy, outdated, or broken, a new installation may be due. After fully inspecting your attic, a professional will be able to tell you if there's anything you can do to maximize the energy-saving efficiency of your home.