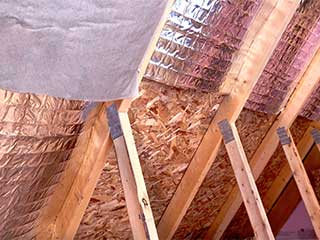 What Should You Look For?
There are a few easy things you can keep an eye out for in order to determine whether or not your crawl space could use some assistance. If you or your family are experiencing harsh allergy symptoms even indoors, or having issues with breathing disorders like asthma, this could be a sign that mold spores or other aggravating particles are making their way up into your home from the area. You may also note a foul odor when you're near the entrance. Another check is to look inside with a flashlight to see if there are signs of mold like discoloration, if the wood seems swollen or splintered from water damage, or if the insulation appears to be harmed in some way. If any of these are the case, or there are other signs that don't seem right, it's best to call and have it looked at.
Why Does It Matter?
While your crawl space might not seem like anything of importance, it has a huge impact on your home! It's where vital systems like pipes and cables are kept to keep it running smoothly, and insulation is also present to assure energy efficiency. However, if there's trouble with the vapor barrier, with the sealing of the entrances, or numerous other things, the damage that comes with it is problematic for your house and you as well. Pipes can become corroded from rusting and spring leaks over time, the wood may break entirely and cause a cave, which can even affect your flooring and make it uneven, and if the insulation is rendered useless then you'll be losing on energy costs monthly.
Let Us Handle It
Our professionals are ready to come out and take care of whatever the issue may be using our high-quality equipment and years of experience to ensure it's done right and will last! We can repair the vapor barrier, encapsulate the area to protect against radon emissions, and much more.
Call Us Now!
Contact Attic Cleaning Newport Beach, and let us help today!